Our Philosophy
We ensure our services are accessible, responsive, collaborative and of high quality. We provide services in an integrated manner that promotes the self-determination of our participants. Our Board, Staff and Volunteers are respectful, competent and value the importance of confidentiality.
We support each other and work together in an environment of equality, warmth, respect and continuing professional and personal development. We value the service and dedication of all employees and volunteers and encourage each individual to discover her/his work-life balance.
We offer education to the community to promote wellness and we act as a catalyst for social change. We encourage individuals and groups to advocate for service to meet their needs and promote their well-being.
We foster integrity and respect within our organization and within the community by honoring diversity, building trust, encouraging participation and collaboration and operating in a manner which is accountable and transparent.
We regularly reflect on our outcomes and ensure that they support our vision, mission, purpose and philosophy and that they fit within our actions.
We believe the well being and healthy development of all children and families is the responsibility of the whole community. We encourage the Board, Staff and Volunteers to share this responsibility through education, promotion, prevention and service provision, and to recognize the inherent uniqueness and value of every person.
We value the voice of community.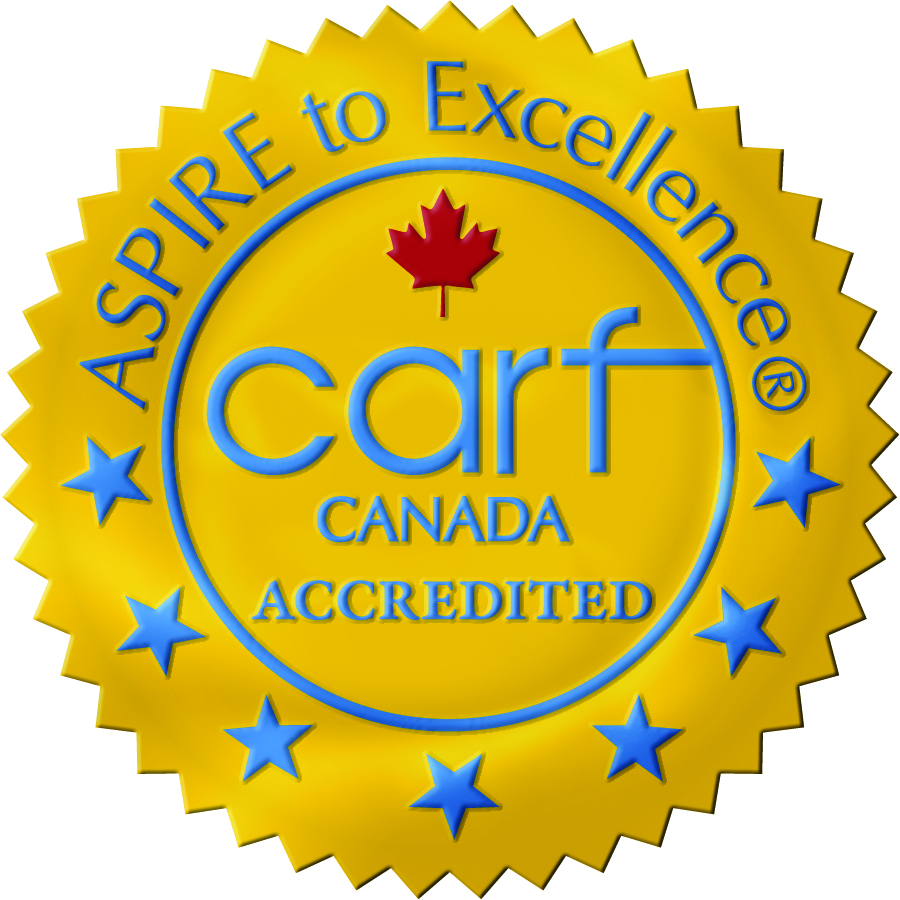 Boundary Family Services is a CARF accredited agency.
Commission on Accreditation of Rehabilitation Facilities